Join us for a Soulgypsy adventure of Ireland and Scotland!
Aug 25th to Sept 7th 2018
What could be better?
Dear Soulgypsy,
I am delighted to invite you to join us on this Soulgypsy  journey through the best of Ireland: Dublin, Ring of Kerry, Connemara and more! Then on to Scotland: Edinburgh, Loch Lomond, Isle of Islay and Glasgow.   
"Think of it as Single Malt Yoga" 
  (goats are so 2017)
If that's not you passion, fear not, we'll hike and explore, while the others taste.  Cottages, castles, magnificent vistas, friendly pubs, ferry crossings and local music.
All from the comfort of our very own bus, driver and guide!
What's not to love?
14 Days

August 25th till September 7th
(get home for Roshashana!)
Cliffs of Moher
Oh the Landscapes!
Hand-picked hotels all include breakfast and several dinners leaving us options to try local pubs and eateries. 
Our own luxury bus with private guide and driver. No stressing, just climb aboard and enjoy! 
The Connemara's, legendary rugged landscape, the Ring of Kerry. Small villages, fine castles and terrific foods. Single malt anyone? 
We fly to Edinburgh and commence our days through Scotland, Loch Lomond and ferry crossings to the Inner Hebredes, off the well worn tourist track and then to end up in the wonderful city of Glasgow.


Iconic landscapes, historic sites, hiking and pubbing, we'll do everything the Celtic way, having a grand time together.
Our tour begins in Dublin and ends in Glasgow.
Time is of the essence, check it out, if this appeals and then take action. 
It'd be Grand, it will!
 Let me know if  this is your next Soul Gypsy Adventure!
Ireland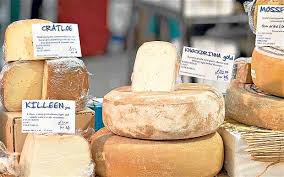 Scotland
Loch Lomond
Edinburgh

Isle of Islay
Rustic cottages
Single Malt
Maggie and Chris have been taking yogis and friends on far-flung journeys for the last 15 years. Bhutan, Thailand, Peru, Myanmar, Argentina, India, Tanzania and most especially South Africa. Our mission is bring benefit to the countries we visit, which means we use local providers and avoid multi-national hotels. Life-long friendships are formed on journeys as we soon become a group of kindred spirits.